LANDINGI CONNECTOR FOR CREATIO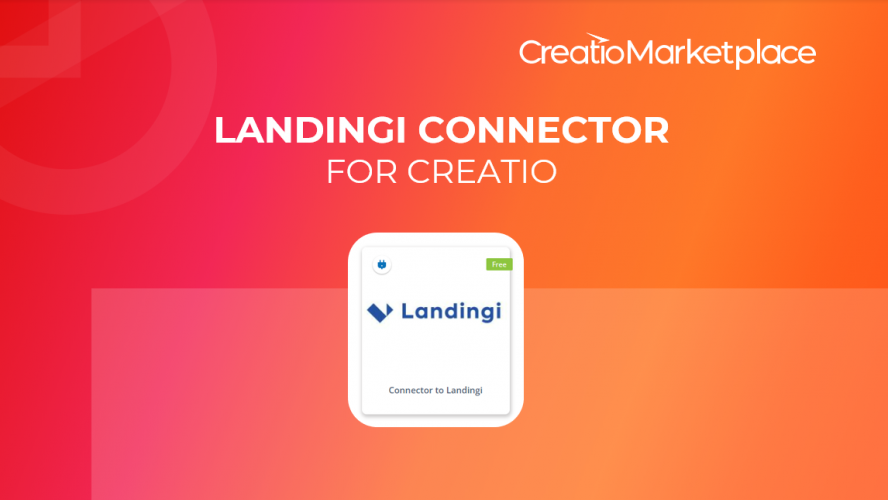 ?NEW CONNECTOR?
I'm excited to announce that our Marketplace offerings have been strengthened with a new product - Landingi connector for Creatio.
It provides a possibility to quickly create high-converting landing pages in a few clicks while automatically collecting any lead data right into Creatio and converting them into Creatio objects.
Hi Anna,
my customer is interested to landingi addon.
I don't understand the price, the landingi subscribtion costs 49 € /mo, but the creatio addon starts from 3000 € /year
Indeed price differences our huge !
3000 $ / year (250$ / month) vs 588 $ / year (49$/month)
12000$ / year ( 1000$/month) vs 1788 $ / year (149$/month)
What's the advantage over simply adding webhook URL or landing page code on landingi side ?
Stefano Bassoli,
Hello Stefano, and thank you for your question. The prices listed on Landingi's website are for small clients with limited traffic. So, Landingi has designed packages for us that can cover the needs of Corporate and Enterprise segments in terms of volume (number of domains, visits etc). I'll make an intro for you and Robert Skowron, the COO at Landingi, so you can discuss everything directly and choose the best option for your customer.
Damien Collot,
Hi Damien, and thank you too for your comment. As I've just mentioned, the services included in packages are much wider compared to the subscription offers on the official website. If you need more details, please let me know and I will connect you with Landingi.