Creatio Partners with InfoBeans Inc. to Further Evangelize No-code Worldwide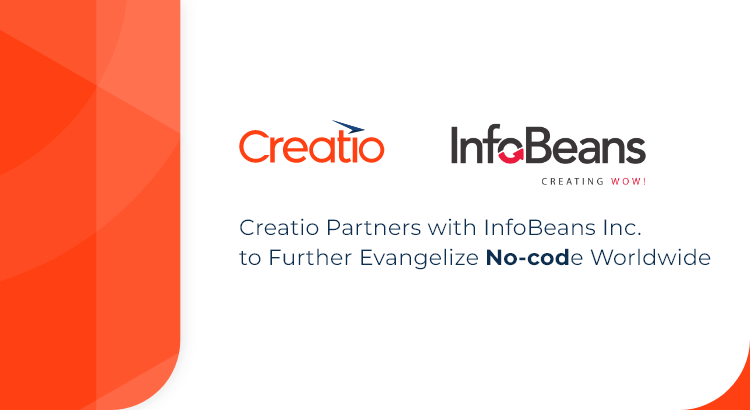 We are thrilled to welcome InfoBeans Inc, a strong player in the digital transformation and integration services markets, in our channel network. Together with InfoBeans we'll be empowering even more enterprises across the globe to increase the capacity of their teams by leveraging the no-code approach. 
Check out our news for more details.