#1 Forecaster According to Bloomberg is Speaking at Creatio's Accelerate Global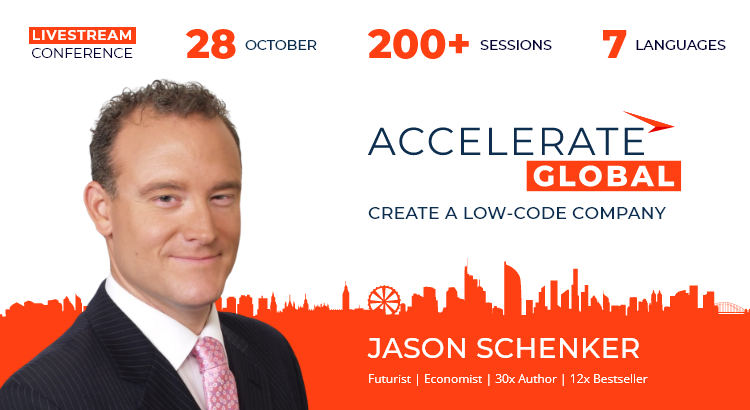 Jason Schenker, top-ranked forecaster and futurist, is speaking at our ACCELERATE Global on October 28!
He'll be discussing how the world might change by 2030 in his session: Disruptions ahead - how business, technology, and the economy will impact industries in the decade ahead and beyond.
Join ACCELERATE Global crowd and get ready to explore mind-expanding ideas to help shape the future of business.