(SOLVED) How to FIlter Detail in Page with complex filter
Hi Everyone.
I have 2 section, section Contact and Flight Detail (FD). Both are connected (FD is detail of Contact).
I want to display just apart of data of the detail were have conditions below:
Contact.Email == FD.Email AND Contact.Full Name == FD.Full Name
For example, I open data Contact with Full Name = "ALI BABA" and when I saw detail FD, the detail automatically only display data as the conditions above.
the picture below display all data of detail, while I want to display is data in the red circle.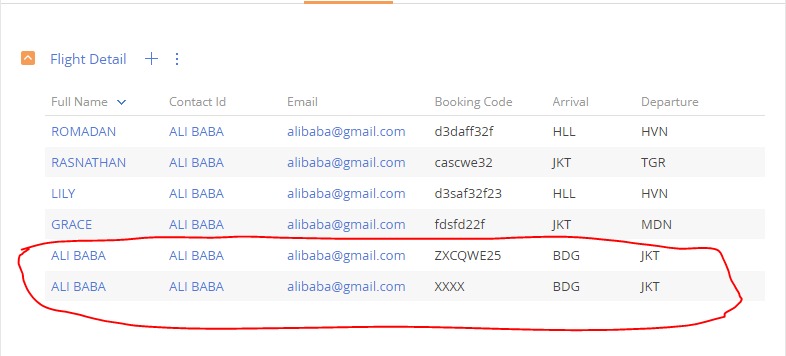 How to implement that? any solution or trick ?
Thanks
*SOLVED
I found posting with same question https://community.bpmonline.com/questions/system-filter-detail-list.