Not able to use printables when I am selectcting records by using Select All action.
Hello Team,
I want to print all the records from my section by using Select All action. But when I use Select All action, the printables remain disabled.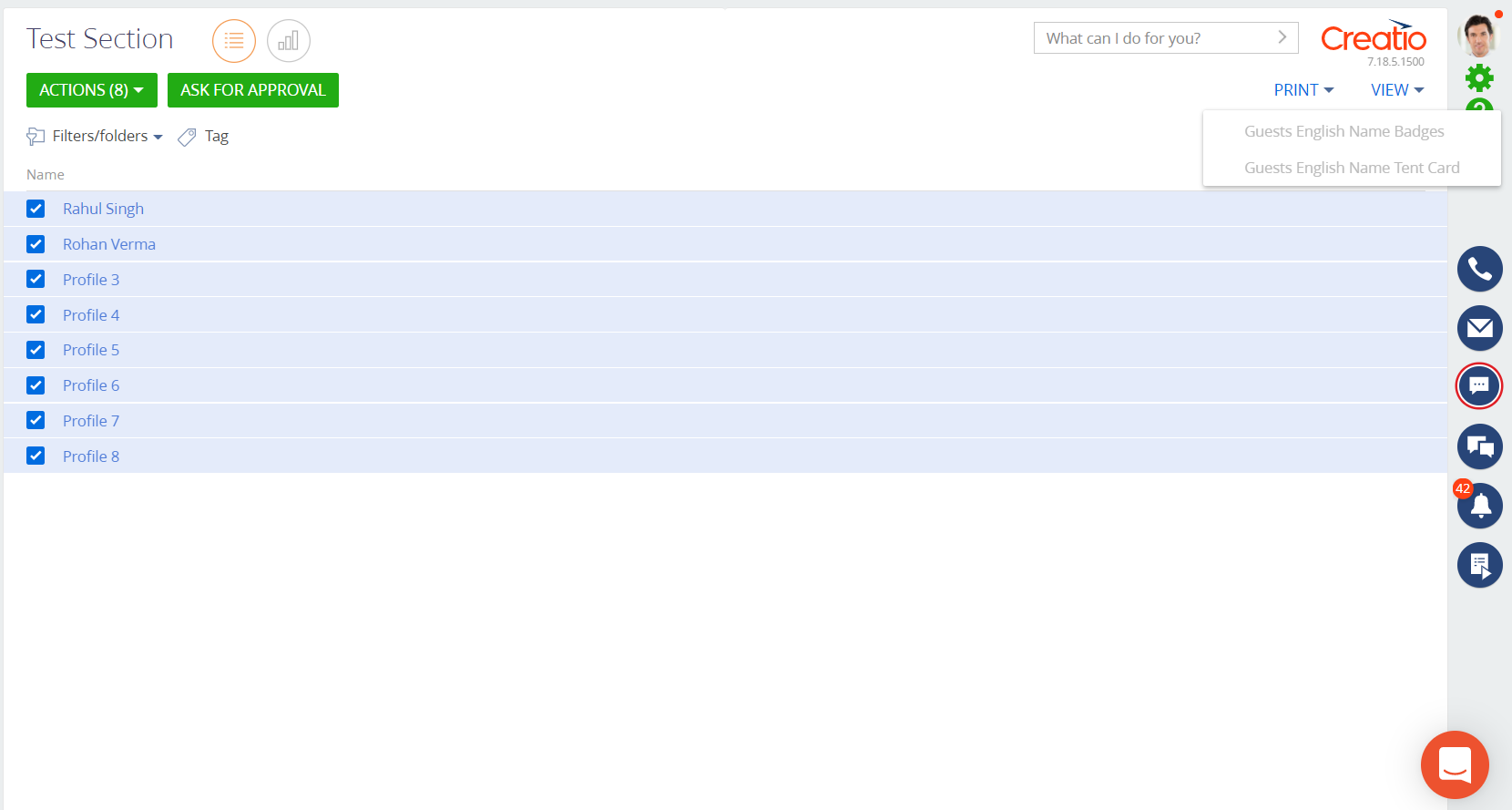 I am able to use printables only when I select the records one by one.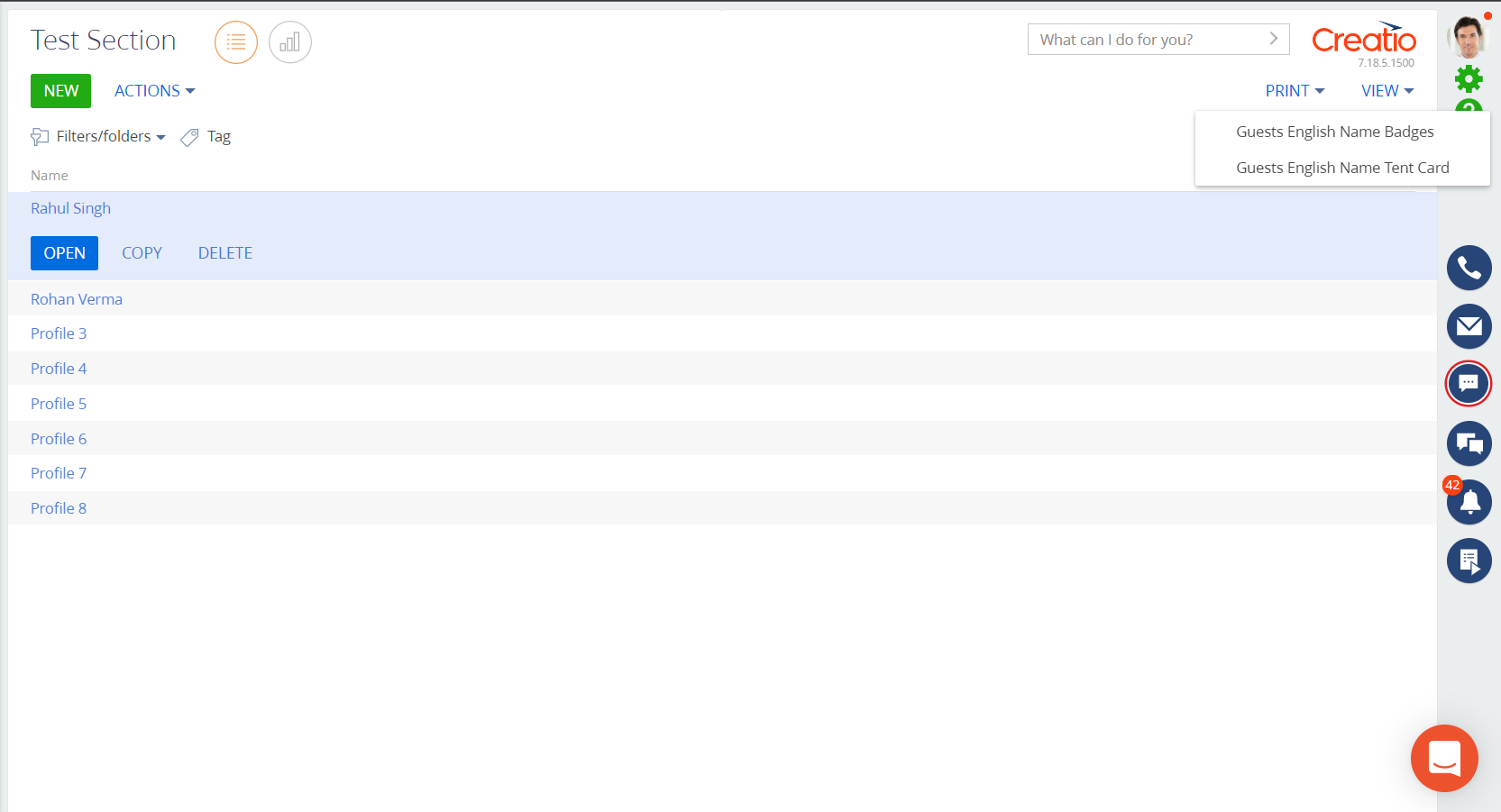 Is there any way by which I can enable printables by using select all action as well because we will have a large number of records and it will be very difficult to select all the records one by one.
Thankyou
Dear Rahul, 
Can you please contact our support team via email: support@creatio.com and provide us with additional details on this behavior and system where it occurs so we could check it? 
Kind regards,
Roman
Roman Brown,
Ok Thankyou.
Roman Brown,
Hello,
I have achieved this functionality by replacing "isSectionPrintFormEnabled" function.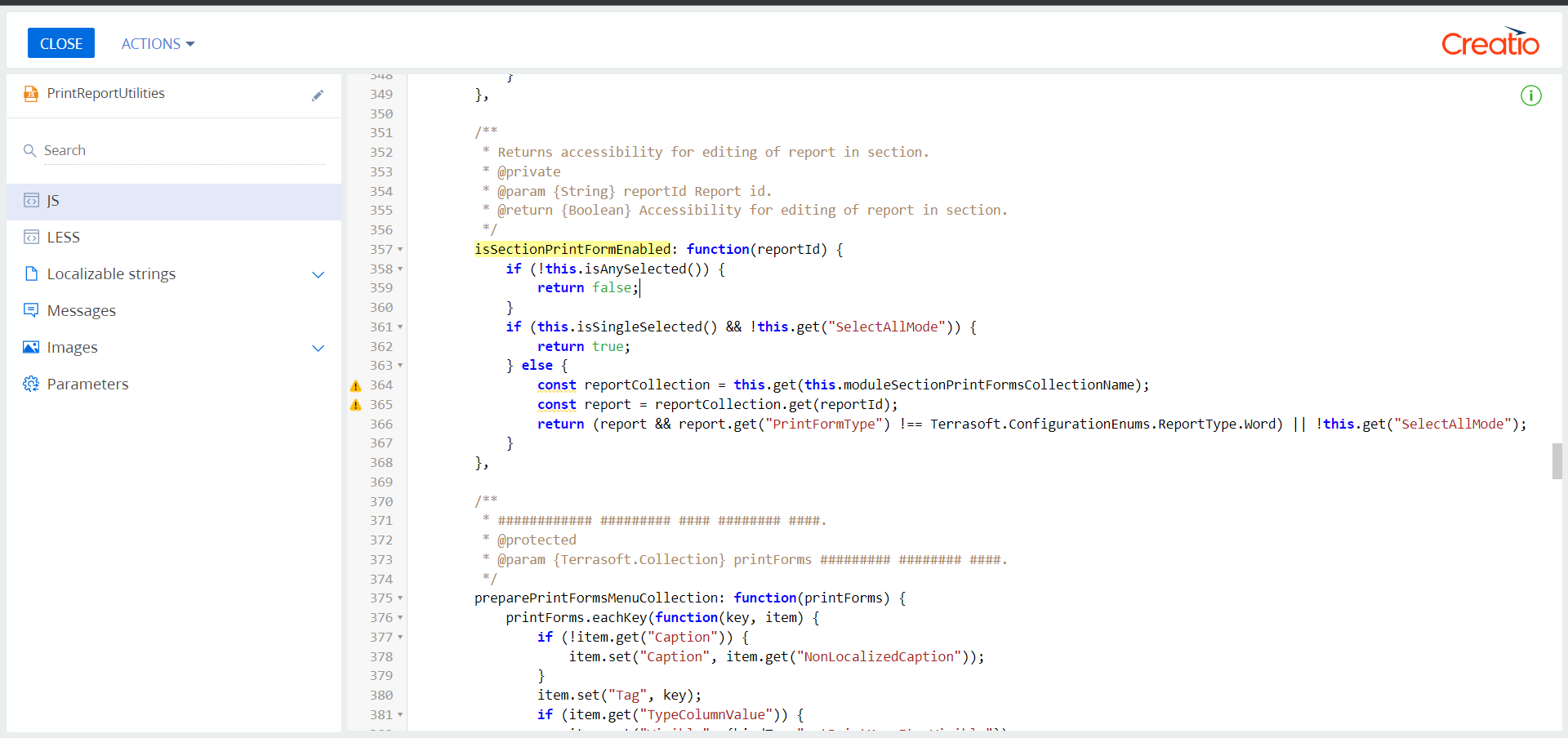 On line 361, I just replaced "AND" with "OR" and now the printables are enabled if I am using select all action.
I have tested the solution and it is working fine. As per my understanding of this code, printables are originally disabled if user is using select all action. So, replacing the function and enabling the select all mode will have any future complications or not?
Thankyou