ERROR WHEN OPENING A CONTACT RECORD (Mobile App)
Hi all,
Recently, every time I am trying to open a contact record I get the below error: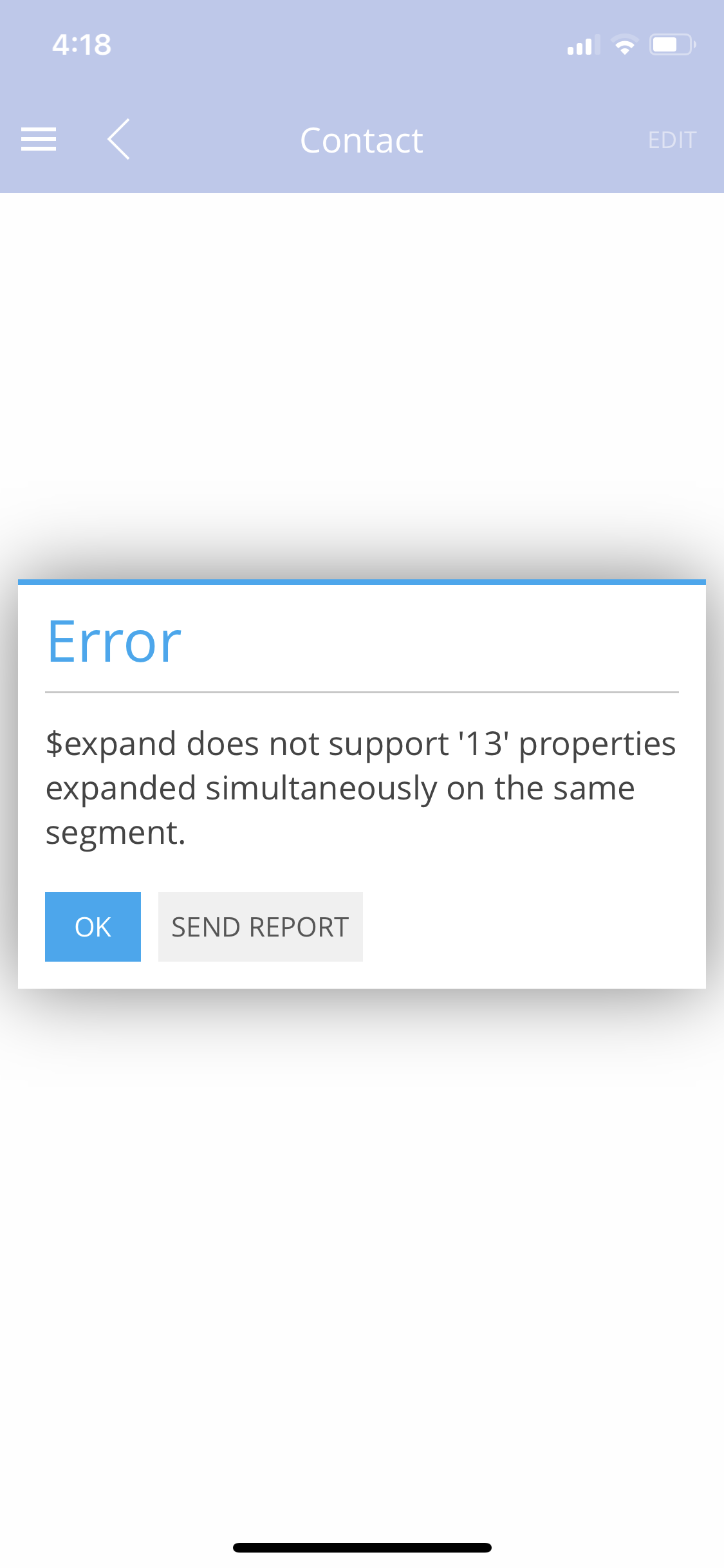 Any idea what can cause this issue?
Bogdan Spasibov,
Thanks for your answer. 
When you say update my instance, you mean mobile app version?