Creatio Recognized as One of The Best Software Companies to Work for in 2020, According to Glassdoor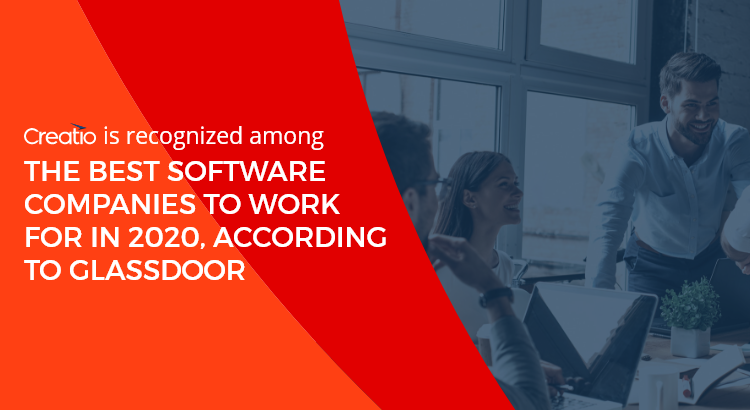 Forbes has just published the list of the best software companies to work for in 2020 according to Glassdoor, and Creatio is recognized among them!
According to the findings of the research, over 95% of the employees working for Creatio would recommend the company to a friend looking for work in 2020. An impressive 97% of employees approve of Creatio's CEO with an average of 83% of all employees working for enterprise software companies approve of their CEO today, up from 76% in 2018.