hi all ,
i'm working on Recommendation Ml model (Contact Product Recommendation) and i have many questions please 
1- first of all i need to know based on what in products the recommendation ml model recommend products to the contact based on type ,category or brand 
2- i need a live example for how can i work with it because when i open a contact and create an opportunity for it and make it's stage to closed won , so when i go to recommended products section and click refresh recommendation it gives me no data , so i can't know what's wrong with it 
3- if any one have a live short video for how it works from it will be helpful for me 
thanks all 
Hi Ibrahim,
First of all you need to train a model to fit your business task. 
Once trained it will recommend you a product(in your case) based on the training criteria you've set up.
Unfortunately we don't have a video at hand at the moment but check out this article on how to train AI models. 
https://academy.creatio.com/docs/user/no-code_customization/ai_tools/ml…
Best regards,
Yurii
Yurii Sokil,
thanks for you reply 
 but i think you don't understand me i'm working on the Recommendation Ml model (Contact Product Recommendation) which already exists in the ml model section and here a screenshot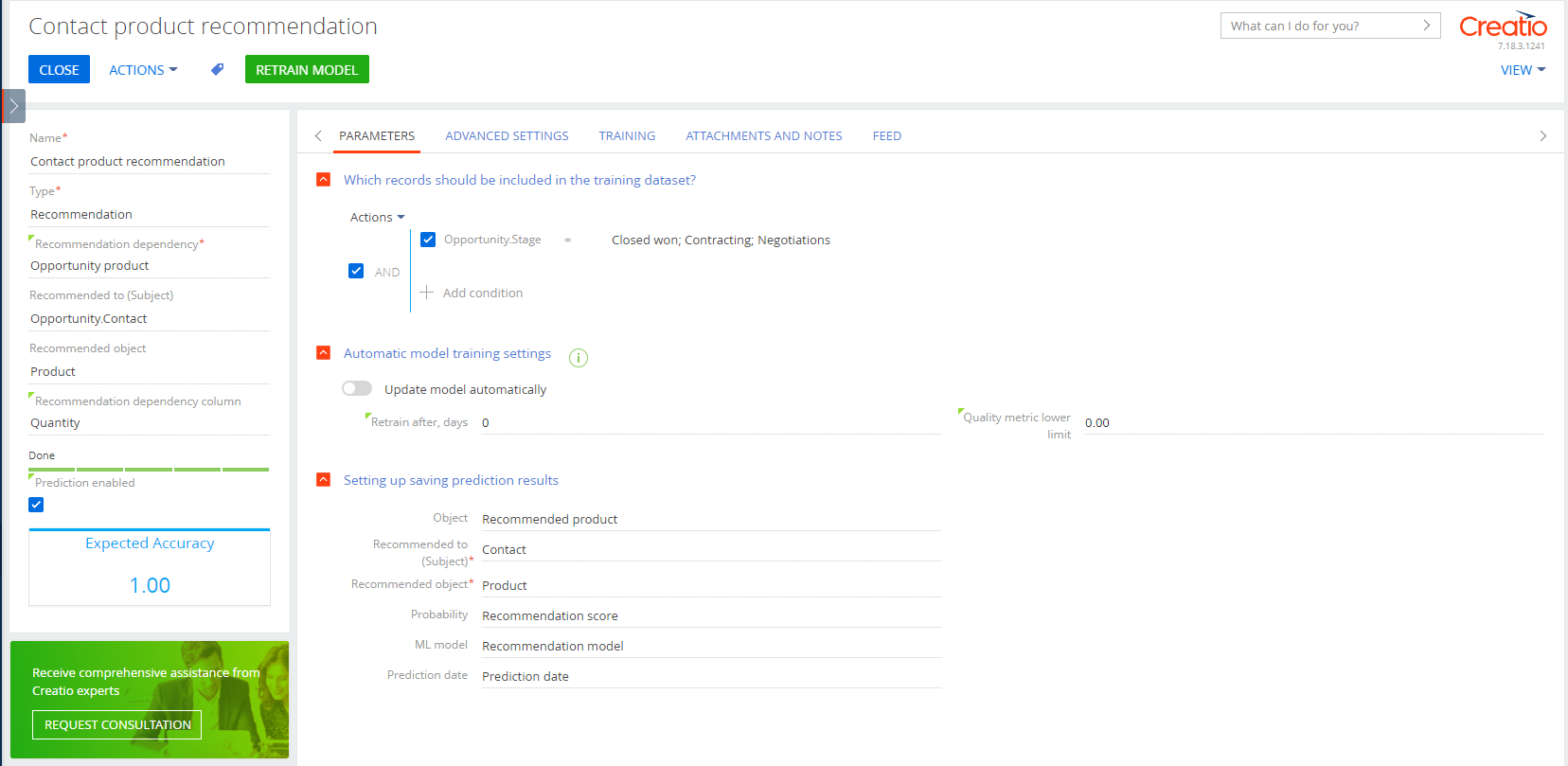 so here are the configuration i don't know based on what in products it recommends products and also when it works with me it gives me a random products not based on what contact last interact .. !
thanks 
Ibrahim Nour El-Din,
In order for the model to give you up to date information, please enable automatic trainings and set the fitting values for "retrain after days" and "Quality metric lower limit" values. 
Best regards,
Yurii.