On the Creatio user contacts page, I would like to display statistics according to the selected contact.
Number of calls made, number of opportunities, etc...
Here is my question:
How to link the graphs to the selected contact ?
If i select "Current contact", it is the logged in user who is selected.
As I am on a contact page, I would like the graphics to be linked to the selected contact.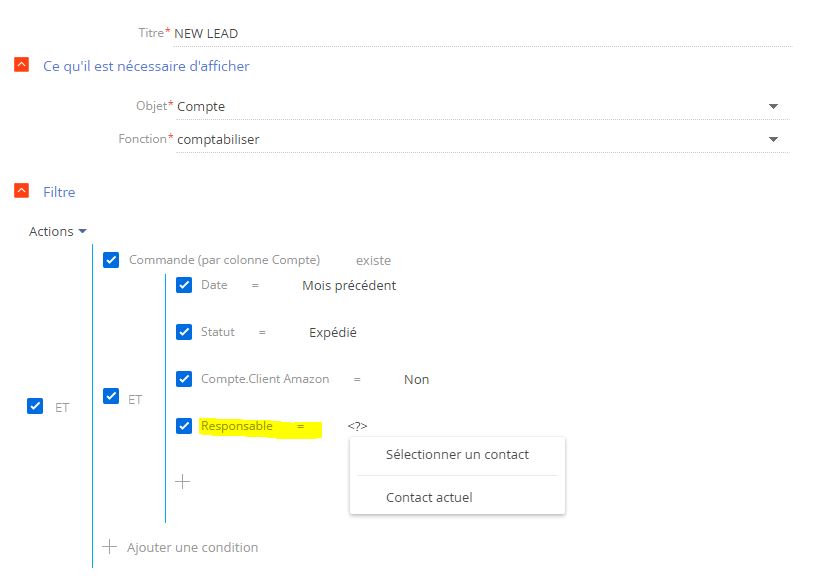 Hello Nicolas,
In order to see information for a particular contact in the dashboards you will need to associate the dashboard with section data like this:

It will only work for the records currently displayed in the list. So to see the data for one record only you will have to filter the records so that only one Contact is in the list.
Best regards,
Max.