Creatio Announces New Online Course — No-code Playbook: Creator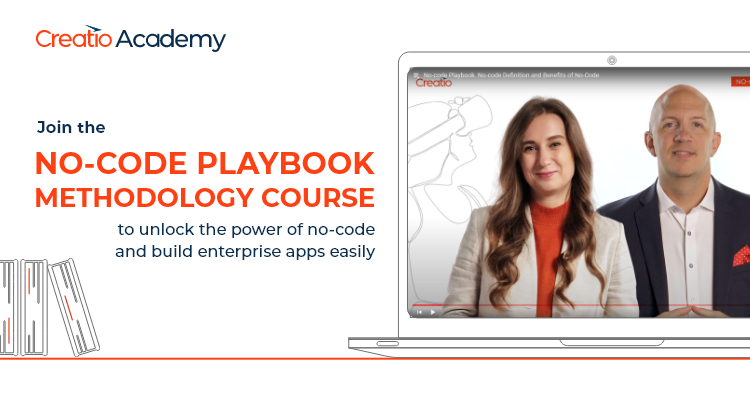 Creatio is launching a free No-code Playbook: Creator Course. Based on the No-code Playbook, the course provides a comprehensive and immersive learning experience. Whether you're a budding creator or a seasoned leader, our course will equip you with the knowledge and skills to build and deliver sophisticated business applications with a maximum degree of freedom using the power of no-code.
Enroll now, earn a No-code Playbook: Creator Certificate, and elevate your application-building skills.