Excel report builder upload template is not working
Hi Community,
In our CRM Version 7.18.2, the excel report builder (https://marketplace.creatio.com/app/excel-reports-builder-creatio) upload template is not working. I have noticed this error on web browser logs every time we are attempting to upload excel template.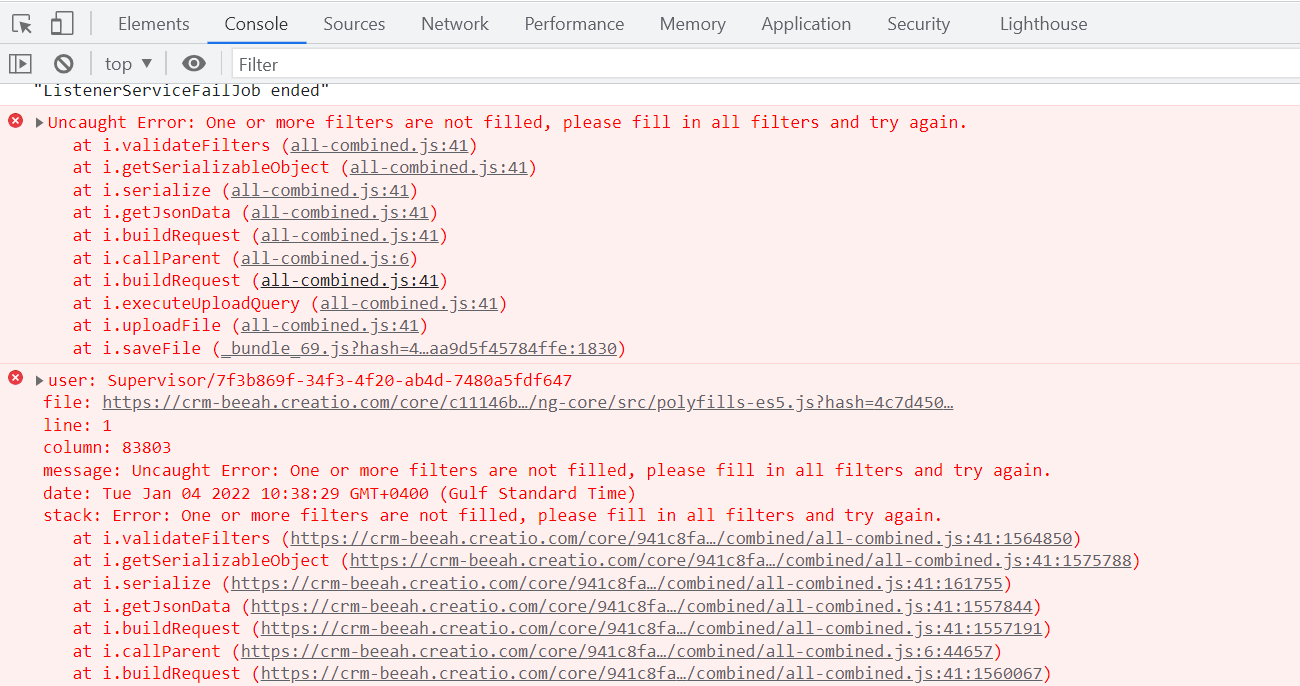 Hi Community,
Any news about this case?

I have the same problem in my machine who is version is 7.18.5 and the type is Service Enterprise.
Do you have any idea how to solve it?
Hi to all!
We reviewed the add-on and tested the issue. However, we were unable to reproduce it on our end. Could you send us more details about it? Specifically, please send us your template for testing and your Excel report configuration.
Also, please check the package version and installation date.