Custom Customer Parameter
Hello
I wanted to add my own Customer Parameters to a Product (E.g. Standard Destination, Business Line).

I added them in the "Parameters" lookup like the base ones. But none of them can appear. In the picture below you can see "Resident", a parameter that was put but before in the same way.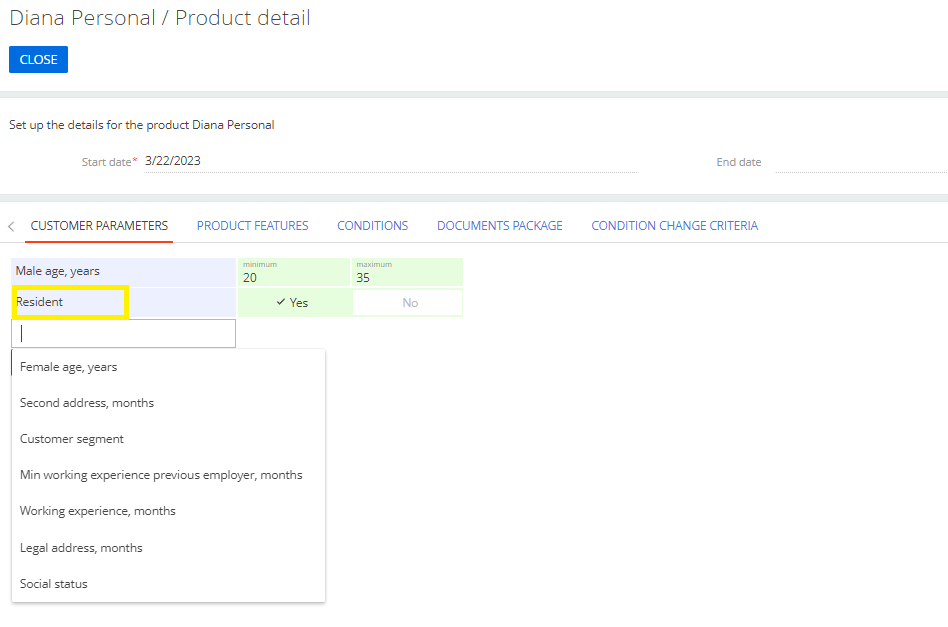 Is there another place where I should add them?
Thank you!
Hello!
The product has a category and a type. The customer parameter field uses them to filter the parameters.
You need to create an additional record in the "DefSpecification" table ("Default Feature" object).
1. To do this, you can create a new lookup in the lookup section, based on the "Default Feature" object.
2. When you open it, please add a new record, specifying any name, selecting the product's category and the product's type.
3. In the "Feature" column you need to select the custom feature you have added.
After that, if the category and type in the "Default Feature" lookup are matching with your product, you will see your custom parameter in the selection list!
Best regards,
Max.