Cannot see contact communication options when logged in as user other than Supervisor
Hi, community.
I am experiencing something strange... When logged in as the supervisor, I can see email and telephone for leads and contacts both in the left bar and in the communication options area, but when logged in as any other user, I can only see them in the left bar, but not in the communications options area ...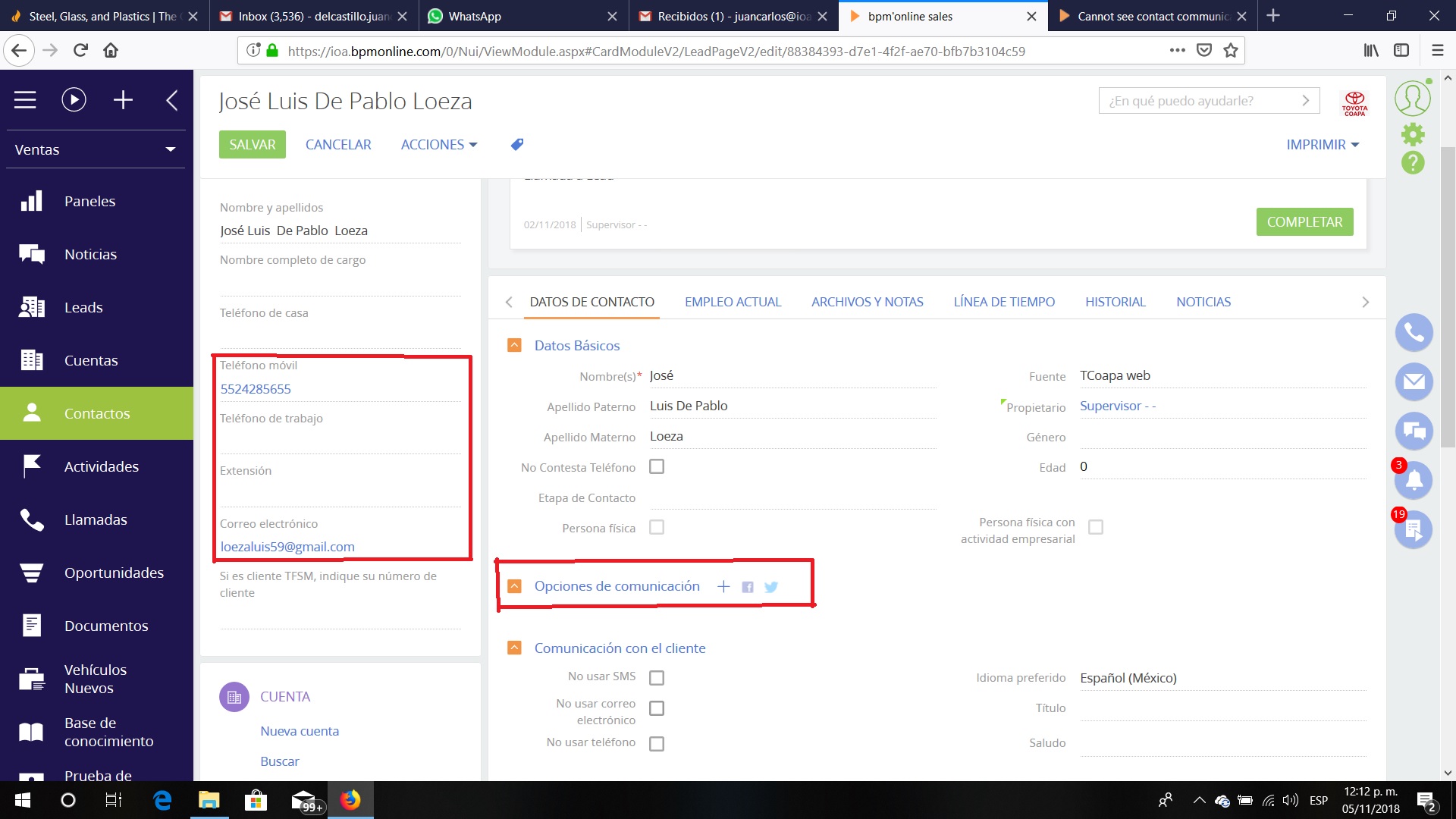 Does anyone know why this happens?
Thank you!
Regards,
Juan Carlos