Creatio Introduced Single User Profile and Single Sign-On Option for All Creatio Online Platforms (Marketplace, Academy, Community)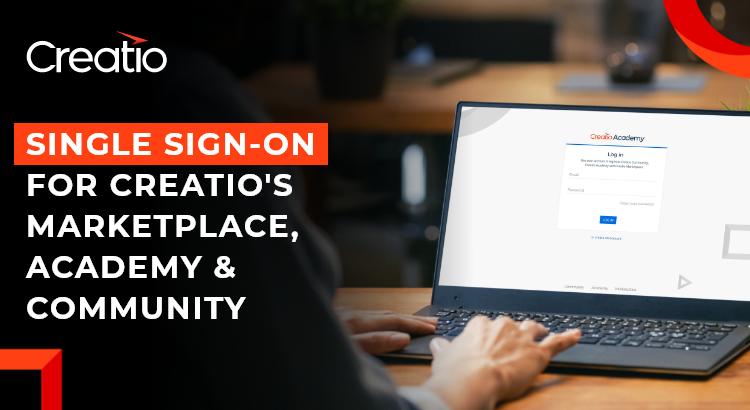 Creatio has introduced a single user profile and a single sign-on option for all Creatio online platforms (Marketplace, Academy, Community).
With the introduction of this technology, Community, Marketplace and Academy users no longer need to go through the authorization or registration process on each resource individually. Now users will be automatically logged in to all resources. The same applies to the registration process. When a user registers, his/her credentials will allow to switch to any of the above listed resources.