miCPQ Insurance for Creatio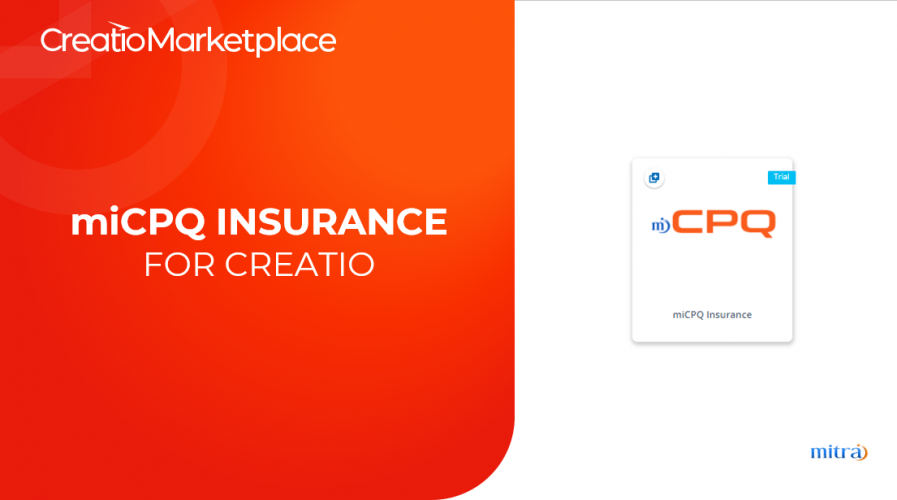 Good day, everyone!
miCPQ Insurance for Creatio developed by Mitra is available on our Marketplace! ?
It's a unique one-stop solution for managing your leads & closing deals faster by helping you configure, price, quote, negotiate, manage and automate workflows.
The app is useful for the Insurance Industry to generate quotations without effort.